Welcome to PIEMR, Indore.
PIEMR was established in 2008, under the patronage of Dr. N.N. Jain, Chairman & Founder of the Prestige Education Foundation (PEF). Approved by the All India Council for Technical Education (AICTE), New Delhi & the DTE, Govt. Of Madhya Pradesh, promising high regard to qualitative education.
Our affiliation with the Rajiv Gandhi Technical University (RGTU), Bhopal, complements our existing degree of autonomy in teaching, learning, and research. Nestled in the heart of the financial capital of Madhya Pradesh, it is popularly described as one of the best engineering institutes in Central India.
In the journey of 15 years, Prestige Institute of Engineering Management & Research, Indore has achieved various milestones in teaching, learning, and research. Not long ago, we collaborated with NITI Aayog in launching our venture the 'Prestige Drone Tech', to provide agricultural services in the Malwa and the Gird region. Our innovative and creative educational experiments have set us apart from other engineering colleges in the city as well as the region.
PIEMR has the honor of being a core collaborator with SAE India, for establishing its collegiate club right at the institute. From time to time for the encouragement of our students and staff members, we frequently invite popular engineers and successful entrepreneurs and conduct as well as send them for quality training. We have also collaborated with some of India's most prestigious education institutions. Recently, we had the honor of being designated as the Nodal Center for Virtual Labs of IIT Delhi.
We are poised and prompt for the growth of our family of students, teachers, and all the staff members.
Vision of the Institute
Strive continuously for academic excellence by providing best contemporary, functional education and endeavoring to attain supreme engineering educational excellence, through sincerity of motive and focused efforts.
Mission of the Institute
To prepare students to succeed in information-directed and technology-driven global economy to become global citizens through effective teaching and learning processes with strong practical exposure.
The Prestige Education Society is a long-nurtured dream for me. Being the product of the very maiden batch of Central India 's most prestigious technical education institute –GSITS – serving the educational field became my aspiration. After acquiring diploma in Mechanical and Electrical Engineering from GSITS, I then acquired proficiency in Boiler Engineering awarded by ATIRA, Ahmedabad.
The entrepreneurial journey of the Prestige Group began in 1977 with an establishment of Feed Milling Plant. The group took a step further and set up a soybean solvent extraction plant at Dewas, in year 1980. Though the entrepreneurial efforts started bearing fruits, a constant restlessness was hovering over my mind, which ultimately pacified with establishment of Prestige Institute of Management and Research in 1994 followed by Prestige Institute of Engineering and Science.
The seed has now turned a huge tree, giving refuge to promising future managers and engineers. I am not a lofty educationalist, but I desire, from the core of my heart, to mould ethical, moral and responsible professionals that will make Prestige Institute proud of their professional excellence. Every student of the Prestige Institute, I believe, is an asset of it and is the representative of the values inculcated by the Prestige Education Society.
Dr. N. N. JAIN
Founder, Prestige Group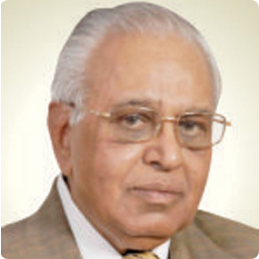 Dr. N. N. JAIN
Founder, Prestige Group
PIEMR Vision is set to excel in Engineering / Technology & Management Skill Education by providing all required Facilities, Faculty and Forums. There is strong network of Visiting and Guest faculty and Mentors. These faculty are from Prestige Institutes, IITs, NITs, IIMs, NITIE and Industries. It is up to student how to make best out of it. Getting Admission in PIEMR guarantees promising career growth. We are proud of all "Prestigians" who are doing best at their workplaces and proving that they are nurtured at PIEMR or Prestige Institutes to become successful Technology / Management professionals or Entrepreneur and proud citizen of India, contributing positively for progressive India.
PIEMR is involved in Skill Training for students who left education due to family problems and preparing them for respectable jobs or profession, under PMKVY-TI scheme of Govt. of India.
In nutshell PIEMR is catering variety of education such as Diploma in Engineering, Diploma in Vocation, Degree in Technology, Post Graduate Diploma in Management and Master of Technology, at various level such as Post S. S. C., Post H.S.C. and Post Graduate. Apart from these formal programs, Community College like short term courses are also being offered. This has become Learner's paradise initiated by Hon. Dr. N. N. Jain, progressing under the leadership of Dr.Davish Jain and Er. Ketan Jain.
Welcome to join this prestigious institute.
Best Wishes!!!
Dr.Manojkumar Deshpande
Director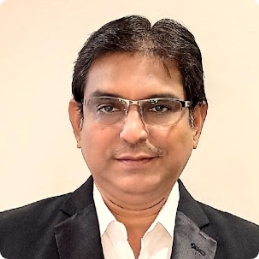 Dr. ManojKumar Deshpande
Director, PIEMR